Where Wrestling Matters - "We Actually Give A $hit!"
Victory On The Horizon
STARRING:
'Your Olympic Hero' Kurt Angle
Bobby 'The Brain' Heenan
Ricky 'The Dragon' Steamboat
'Pro Wrestling Master' The Great Muta
'The Living Hardcore Legend' Terry Funk
'The Italian Superman' Bruno Sammartino
'The 8th Wonder of the World' Andre The Giant
'Black Machismo' Jay Lethal
'The American Dream' Dusty Rhodes
'Handsome' Harley Race
Jerry 'The King' Lawler
'Maple Leaf Muscle' Petey Williams
'The Cape Town Werewolf' Justin Gabriel
'The Work Horse' Tyson Kidd
'No Gimmicks Needed' Chris Candido
'The Widow Maker' Barry Windham
'The Man That Gravity Forgot' Adrian Neville
'The Man Formerly Known as the Army Tank with a Ferrari Engine' Bray Wyatt
'Air-Bourne' Matt Sydal
The Professional Wrestling Extravaganza of the 21st Century!
A sure to be All Star cast of some of the Greatest
Athletes on the face of the planet! The Superstars of the The New Millennium and Generations Past will be there LIVE and in Living Colour! Featuring an Action Packed Card to be announced!
A true Wrestling fans event is coming to a thread near you!
Our Official Theme Songs:
Nothing Else Matters - Metallica
(Weekly Television Program Theme)
Brand New Day - Dr. Horrible's Sing-Along Blog
Our Official Ring-Announcer:
BRUCE BUFFER
Our Official Mascot:
'IT STILL REAL TO ME DAMN IT' Guy! will be in attendance!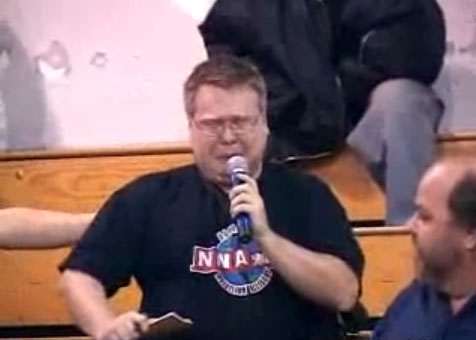 A New Day is Dawning TUPeeps, so jump on the bandwagon as Colly users in a New Era in Ticket Wars!
Scheduled
Matches (Remainder of the card to be announced):
TO DETERMINE THE UNDISPUTED HEAVYWEIGHT CHAMPION OF THE WORLD:
Kurt Angle vs. Ricky 'The Dragon' Steamboat


Edited by Collywog3:16 - 07/June/2013 at 09:46