Your Favorite Video Games

Printed From: TUP Wrestling Forum
Category: Gaming
Forum Name: Retro Gaming
Forum Description: C64? Amiga? Mega Drive/Genesis? Talk about all your retro gaming needs in here.
URL: http://www.tupwrestlingforum.com/forum_posts.asp?TID=16586
Printed Date: 27/September/2020 at 07:35
Software Version: Web Wiz Forums 12.03 - http://www.webwizforums.com


Topic: Your Favorite Video Games
---
Posted By: KatieLeaLaylaFan
Subject: Your Favorite Video Games
Date Posted: 11/October/2011 at 18:14
---
I know that the majority of the world's population owns/has owned/has play a Video Game whether it be on a console, on the PC, or as a handheld. What are your fave video games?



1.Goldeneye 007: Released in the Summer of 1997, this game was one of the first games I got for the Nintendo 64. I believe that it was a great video game adaptation of the movie. That and because I'm a huge Pierce Brosnan fan. He was my favorite James Bond. Anyway, like I said, it was a great adaptation from movie to video game, and it was released when Multiplayer was basically in its infancy. It laid the foundation for people to buy video games for multiplayer purposes. It ran smoothly and was definitely very fun to play. As a kid, I would play the game for hours and never tire of it.



2.Mortal Kombat: Back in 1992, Midway Games released a violent game in arcades around the world titled "Mortal Kombat". At the time, Street Fighter was already well-established as a great fighting game. However, once Mortal Kombat came out with its brand new fatality system, people were impressed while others were shocked at how violent Mortal Kombat was (Remember: This being 1992, it was highly controversial due to its violence). Yes, with its fatalities, Mortal Kombat became a hit with video gamers around the world. However, due the controversy it caused, it was the main reason why the United States established the Entertainment Software Rating Board (ESRB). Regardless of the controversy, Mortal Kombat became a highly successful franchise with a cult following.



3.Syphon Filter: While Nintendo 64 had released the classic Goldeneye 007 in 1997, Sony released a classic game of their own by the name of Syphon Filter in 1999. In many ways, people saw Syphon Filter as Sony's answer to Nintendo's Goldeneye. I agree and I also disagree. I agree because, unlike Goldeneye 007 which was based off of my fave James Bond movie, Syphon Filter was basically an original story. However, I also disagree, because the biggest drawback for Syphon Filter is that it didn't have Multiplayer (Note: I don't buy games for Multiplayer Purposes. I think that it'd be stupid of me to do that).



4.Syphon Filter 2: After the ending of the classic Syphon Filter, it left room open for a sequel. I, along with many others believe Syphon Filter 2 to be better than the original. It immediately picks up where the first game left off, continuing the storyline of a deadly virus being manufactured by a secret government agency as the main character (who was a member of said agency) tries to get the vaccine for the virus, due to his partner being injected with it, and also tries to uncover the Syphon Filter conspiracy. One reason why many people believe Syphon Filter 2 to be better than the first one aside from the story being really elevated was that unlike the first Syphon Filter, Syphon Filter 2 has multiplayer (Note: I don't buy games for Multiplayer Purposes. I think that it'd be stupid of me to do that).



5.WWF No Mercy: The very last WWF game to be released for the Nintendo 64 before Nintendo released the GameCube. It had what many people looked for in a WWF game. It had every championship of the time. Namely the WWF Championship, the Intercontinental Championship, the European Championship, the Hardcore Championship, the Women's Championship, and the Tag Team Championships. Not only that, but the game had a giant-sized roster packed with the current superstars of the time and it had MANY unlockables. If that wasn't enough, the story mode for each championship was great, whether you were chasing the Championship or defending it. Just to prove how great that this game was, people are still making mods of it to this day.



-------------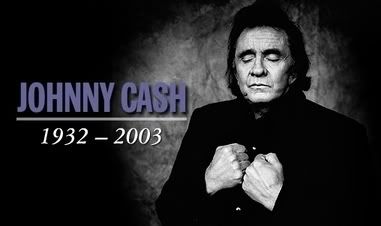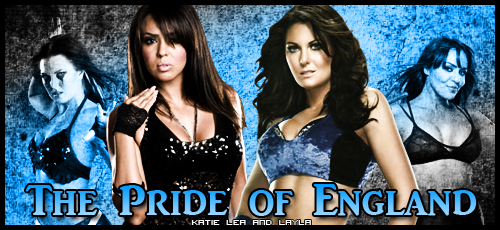 ---
Replies:
---
Posted By: Feedmeviolence
Date Posted: 20/October/2012 at 14:00
---
Ready 2 Rumble Boxing 1 and 2
Mortal Kombat
Backyard Baseball
Spider-Man
Diddy Kong Racing
Mickey's Speedway
Def Jam Vendetta
Def Jam; Fight For NY
All WWE Games: Past, Present, Today
Mario 64
Call Of Duty:Modern Warfare 3
NBA Jam

---
Posted By: Rico Len
Date Posted: 27/October/2012 at 04:14
---
#1: Mass Effect trilogy
Once you get all the patches (specifically the extended cut patch for ME3) there is nothing, and I mean nothing that even comes close the experience this trilogy gives, and that includes all forms of media. I'll take a marathon playthrough of the Mass Effect trilogy over watching all 6 episodes of Star Wars or all 3 extended cut editions of Lord of the Rings, or a read through of Stephen King's Dark Tower 7 book series, or a marathon of Game of Thrones Season 1 & 2 (etc. as they come out). Mass Effect is simply the greatest media experience in existence.

#2: Final Fantasy 6
This is the ultimate Final Fantasy experience and the closest thing to art any single game has ever come. The music is awesome, the story is great, the characters are amazing, and the theme even better. Best of all everything exists to compliment the other.
#3: Unreal Tournament series
You've got the best arsenal ever created (aside from Duke 3D's in the 2D environment) a little widget you can shoot at people and if it hits them in the chest, and you're fast enough you can teleport to that widget and telefrag your opponent, oh so satisfying. The ASMD shock rifle with it's 2 phases of energy ball and insta-shock combine so that if you shock the energy ball it blows everything around it sky high is badass. Dual-wielding pistols makes for a very satisfying kill as well. For me, FPS games are all about the arsenal, and UT tops them all IMO.
#4: World of Warcraft
Warcrack. I'm still playing the damned game. With Mists of Pandaria being one hell of a surprisingly good expansion, world pvp has never been better with the cross server realms. In fact just today I got over 500 honor just doing a couple of PVE quests and fighting alliance for most of the time. Grinding levels takes even longer when you're leveling alts, but holy crap is it satisfying now. For the horde!
#5: Dungeon Keeper 1 & 2
No game even comes close to satisfying my sadistic sense of humor like the Dungeon Keeper games. Build a dungeon around a dungeon heart with the help of your imps, install traps, create lairs for your monsters, temples to worship you, casinos to keep them happy, fighting arena's to train your horde, and then open your dungeon to goody goody heroes who want to come vanquish your evil. Then beat them down, throw them in prison to starve to death and rise as skeletons to bolster or army, or throw them in the torture chamber, where your dark mistresses dressed in black leather and carrying whips, will stop torturing each other for the fun it and start torturing these would be heroes, until they join your cause and fight for you. Slap your minions around to get them to work harder, or slap the mistresses to get them off. Evil is SO good.
#6: Carmagedon series
Did I say NO game came close to satisfying my sadistic sense of humor? Well I was wrong, this game does. Such a great racing game this would make, if you ever took it seriously enough to race. It's so much more fun to mow pedestrians down and piledrive them into walls and get an artistic impression bonus. Bolster the armor on your car and drive head on into your opponent, and total their car... continue until every other car in the 'race' is totaled and you win. But why rush? Flying off a ramp at 200 miles an hour over a neighborhood to land on top of some old man in a walker and watch him explode on impact is nothing short of hilarious, and you can even pause the game and get a replay from a different camera angle to see what the old man with the walker was doing as you came flying over his house to land on top of him.
#7: Dragon Age: Origins
Fantasy role playing games done right. Made by the same people that made Mass Effect this RPG look like it could be the best thing ever, and until Mass Effect 2 was release 2 months later, it was. It really was the spiritual successor to Baldur's Gate.
#8: Final Fantasy 4
I can't even count how many times I've played this game... but it's at least a dozen. It was the best Final Fantasy in the series until FF6 topped it, and it's still the second best. The series sucks now, but the FF's released in America for the SNES are still far and away the best.
#9: Baldur's Gate series
This was table top role playing brought to the computer correctly. Nothing else had ever come close to replicating the freedom you had in table top, and this game was great on all fronts, at least for 1998. It's not aged particularly well, but it was in it's day the best of the best.
#10: Fire Emblem: Genealogy of Holy War
Save for the SNES Final Fantasy games this game, never released in north america, is the greatest console game ever made. I've always been a fan of the tactics rpgs, FFT, vandal heart, tactics ogre, you name it. But Fire Emblem is a Nintendo first party title, and like all Nintendo first party titles, they are top notch quality all the way. This particular Fire Emblem was simply incredible and it's practically a crime that it's never been released in america.

---
Posted By: Steven Nyte
Date Posted: 27/October/2012 at 12:29
---
Rico Len wrote:



#5: Dungeon Keeper 1 & 2




No game even comes close to satisfying my sadistic sense of humor like the Dungeon Keeper games. Build a dungeon around a dungeon heart with the help of your imps, install traps, create lairs for your monsters, temples to worship you, casinos to keep them happy, fighting arena's to train your horde, and then open your dungeon to goody goody heroes who want to come vanquish your evil. Then beat them down, throw them in prison to starve to death and rise as skeletons to bolster or army, or throw them in the torture chamber, where your dark mistresses dressed in black leather and carrying whips, will stop torturing each other for the fun it and start torturing these would be heroes, until they join your cause and fight for you. Slap your minions around to get them to work harder, or slap the mistresses to get them off. Evil is SO good.




#6: Carmagedon series




Did I say NO game came close to satisfying my sadistic sense of humor? Well I was wrong, this game does. Such a great racing game this would make, if you ever took it seriously enough to race. It's so much more fun to mow pedestrians down and piledrive them into walls and get an artistic impression bonus. Bolster the armor on your car and drive head on into your opponent, and total their car... continue until every other car in the 'race' is totaled and you win. But why rush? Flying off a ramp at 200 miles an hour over a neighborhood to land on top of some old man in a walker and watch him explode on impact is nothing short of hilarious, and you can even pause the game and get a replay from a different camera angle to see what the old man with the walker was doing as you came flying over his house to land on top of him.







HOLY SMOKES, do I agree with you! Damn! I didn´t think anyone else still remembers those games, especially the dungeon keeper games!



-------------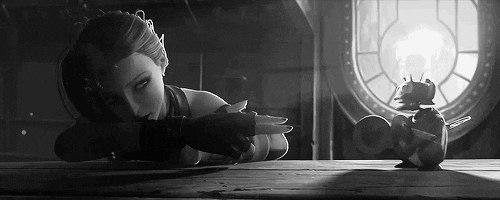 ---
Posted By: #Heel
Date Posted: 27/October/2012 at 12:37
---
Any Sonic the hedgehog game #Awesome

MW3

FIFA

Streets of Rage 2



-------------
https://ibb.co/Fsmhb6M" rel="nofollow">
---
Posted By: MegaManXXV
Date Posted: 27/October/2012 at 16:08
---
Retro list (SNES)

Donkey Kong Country 1,2,3
Super Mario All-Stars
Mario Kart
LoZ: Link To The Past
Tecmo Superbowl III
Super Punch Out
Star Fox
Ultimate Mortal Kombat 3



-------------


** Your Welcome **
---
Posted By: John The Baptist
Date Posted: 27/October/2012 at 16:24
---
NBA 2K9
Modern Warfare 2
Fight Night R4
UFC Undisputed 3

Basically sports games b/c I liek sports.


-------------

---
Posted By: MegaManXXV
Date Posted: 27/October/2012 at 16:34
---
John The Baptist wrote:

Fight Night R4



I thought round 3 was way better. 4 did have a cool storyline but it just didnt click for me. 3 had better control of the boxers by far. It was a smoother experience. Thats not to say 4 isnt smooth, but i felt 3 was way more solid in terms of actual in ring movement. In 3 you could parry away then punch but 4 seems to have lost that great feature.

Still wondering why Mayweather Jr. Hasnt signed off for EA to use him in a game. You would figure his ass would want the extra money. Plus, i been dying to create Pac/Floyd.

-------------


** Your Welcome **
---
Posted By: John The Baptist
Date Posted: 27/October/2012 at 16:41
---
I hear ya.

The major thing I hate is that theres too many legends on there rather than current boxers. I mean I love Hagler/Hearns etc as much as the next fan but it would be cool if they had the Broners, Canelos and the like on there too. FFS Donaire and Montiel were the only bantams on there for the last few games.

Plus I cant play this shit online, everyone just edits their guy to an 8ft steroid hulk with a mile long reach. Pretty much impossible to win.

-------------

---
Posted By: MegaManXXV
Date Posted: 27/October/2012 at 16:48
---
Yea man the legends are always on overkill. I would have like to play as some younger guys as well.

And yea, online; i went on once, got my ass kicked and signed off
dude i fought was an absolute monster! I hate assholes that have to cheat and glitch to win. They cant just box regular or make their guy regular they need to make a lose-proof dude for some online type fame. Thats pussy shit.

-------------


** Your Welcome **
---
Posted By: ihatethatmonkee
Date Posted: 01/November/2012 at 23:08
---
i have highly enjoyed the InFamous Series, though i honestly haven't played any game on the ps3 for well over a month now.

-------------

---
Posted By: MegaManXXV
Date Posted: 04/November/2012 at 04:10
---
Always loved the House of the Dead series, especially when playing it on the arcade.

Recently downloaded 3 from the PS network and have been reliving some glory from the days in the roller rink pumping quarters into the HOTD machine.

Great memories!

-------------


** Your Welcome **
---
Posted By: xXDemon_DuckXx
Date Posted: 30/December/2012 at 17:31
---
MegaManXXV wrote:

Always loved the House of the Dead series, especially when playing it on the arcade.
Recently downloaded 3 from the PS network and have been reliving some glory from the days in the roller rink pumping quarters into the HOTD machine.
Great memories!

It's great until you remember the frustration of playing it in the arcade. Swear, just to beat the first one, I spent about $5 in quarters.

But still, love the game. If there ever happens to be a GunCon-type accessory for the PS3 (kinda like what they did for the WiiMote) then I will definitely be picking that up.

You want a great arcade rail shooter? Time Crisis (the first one) was always a favorite of mine. Unfortunately, if you want to play it nowadays, you have to get a PSX emulator.



-------------

---
Posted By: MegaManXXV
Date Posted: 30/December/2012 at 19:09
---
Damn, where did you go to play the arcade version? Lol i cant find it anywhere and i live by the boardwalk. 5 bucks isnt too bad considering the difficulty of the game. At least, i always had trouble with it on the arcade. The wii game was pretty sick but its just too quick to beat. Sold it. Just downloaded 3 on the PSN a little while ago and boy, it is hard. Cant even get past the 3rd section. Said fuck it a while ago


Dude, totally forgot about Time Crisis. h was a top notch arcade shooter as well. Id even say it was better then HOTD. I remember back in the day one of my boys picked up the actual game for the N64 i think and we would spend hours bucking shit up. I always loved the presentation, its badass. The only problem with the console one was it didnt come with a controller. Damn those technologically insufficient? times!!

-------------


** Your Welcome **
---
Posted By: ihatethatmonkee
Date Posted: 31/December/2012 at 01:49
---
GTA SA is only £12, so might get that next month

-------------

---
Posted By: DangerZone
Date Posted: 31/December/2012 at 02:16
---
£12?

ebay is your friend

http://www.ebay.co.uk/ctg/Grand-Theft-Auto-San-Andreas-Pre-owned-Sony-PlayStation-2-/93909324" rel="nofollow - http://www.ebay.co.uk/ctg/Grand-Theft-Auto-San-Andreas-Pre-owned-Sony-PlayStation-2-/93909324


-------------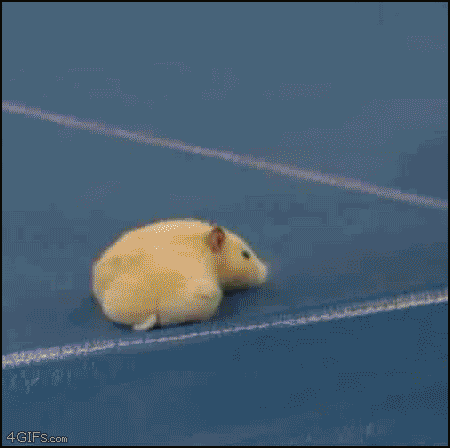 ---
Posted By: ihatethatmonkee
Date Posted: 31/December/2012 at 02:21
---
on PSN, my PS2 died a long time ago...*sob*

-------------

---
Posted By: DangerZone
Date Posted: 31/December/2012 at 02:27
---
Backwards compatibility?

or you could get it on Steam, SA is £2.49 whilst the GTA complete pack is £6.24 both are flash sale deals available for the next 15 hours or so.

http://store.steampowered.com/sale/wintersale2012_gtafranchise" rel="nofollow - http://store.steampowered.com/sale/wintersale2012_gtafranchise


-------------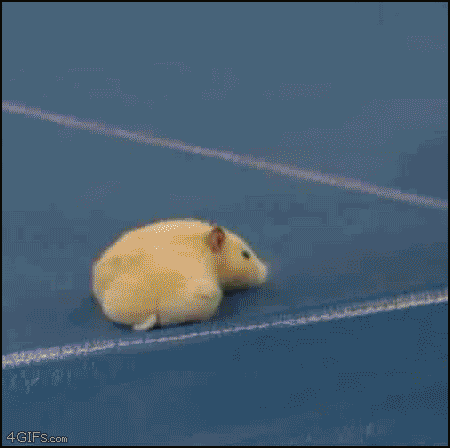 ---
Posted By: ihatethatmonkee
Date Posted: 31/December/2012 at 02:46
---
can't afford it until at least the end of Jan, and i just had to buy a brand new PS3, 3rd one i've had, and even the first, which was one of the original big fuck off systems wasn't backwards compatible.

i'm in no rush, i have hardly played a game for longer than an hour for months, so as long as i get it before the end of March, as i think it's cheaper with a PS+ account, then i'm happy.



-------------

---
Posted By: DangerZone
Date Posted: 31/December/2012 at 02:48
---
You never know it might even be on PS+ by then

-------------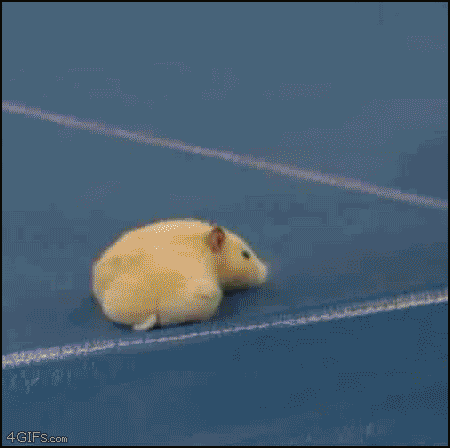 ---
Posted By: ACIDO
Date Posted: 25/March/2017 at 01:01
---
My favourite sort of games....
Ohh yes I could talk forever on here about my favourite sort of games lol.
Give me a gun or any sort of melee weapon and let me tw*at the hell out of the zombies, or the German soldier enemies.


-------------
Acido Tyke!!
Barnsley FC fan and WWF wrestling fan forever :)
---
Posted By: 4 of em
Date Posted: 24/April/2018 at 16:16
---
Yeah , I know this one is a bit old but just gonna weight in one a video game or two.

Back in the day, a ground breaking game I loved was Dragons Lair. One of the first more 3D arcade games I can remember.
Other classics to me were Spy Hunter , Pitfall and most games when you had a arcade , used quarters and hung out with your mates for a good time

I just realized, I could be old , sigh ....... good day mates !!!

-------------

---
Posted By: Rico Len
Date Posted: 24/April/2018 at 17:08
---
I loved Dragons Lair as a kid. I never got to play it unfortunately, but I remember going with my mom to the mall as a little kid maybe once a month or so and while she was in the food court getting our lunch I would go to the attached arcade and watch others play it.

Actually I wouldn't mind finding an emulator and ROM of that game and playing it again.

-------------

---